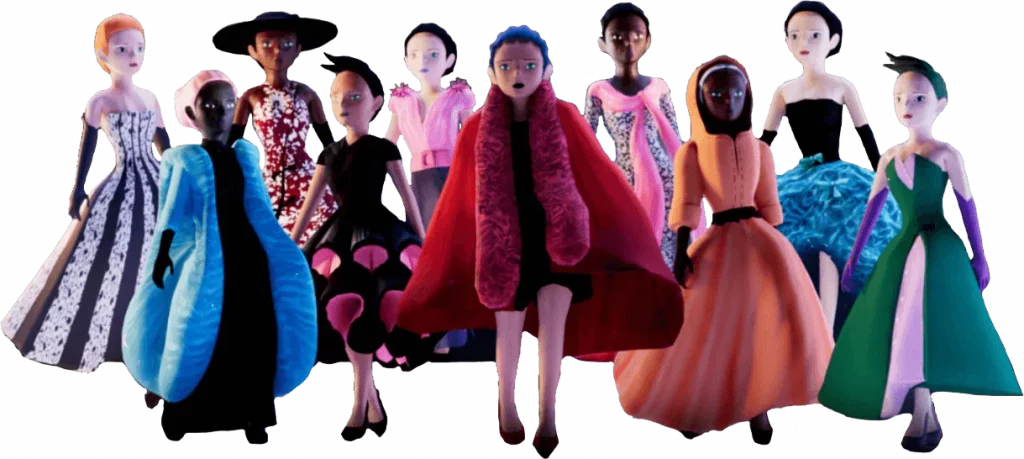 Cristóbal Balenciaga: New Code
This one of a kind wearables limited edition collection is inspired by original Cristóbal Balenciaga designs that date back to the 1950s. Discover an exciting collection made for the metaverse. The "New Code" Decentraland collection is iconic clothing made for iconic avatars.
Wearables Collection Now Live on the Decentraland Marketplace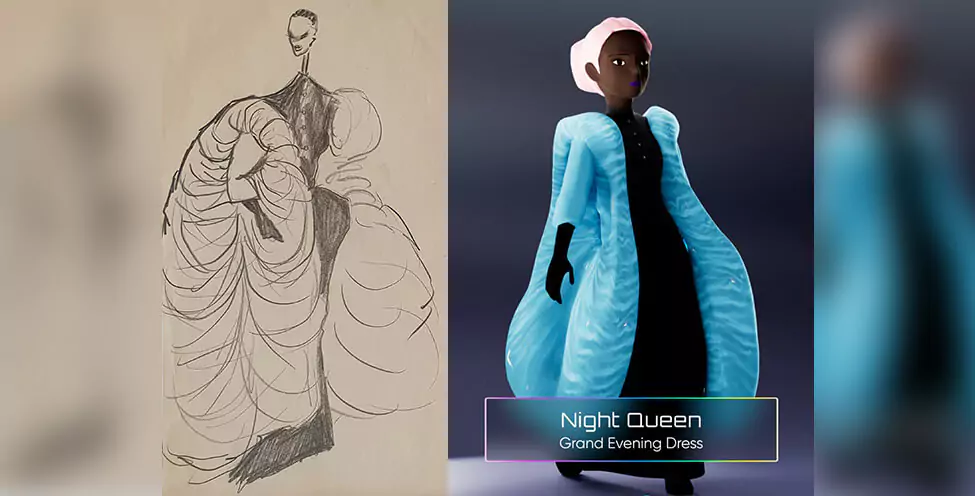 A New Code For The Metaverse
Decentraland's Metaverse Fashion Week marks the first wearables drop based on rare and unique sketches by Cristóbal Balenciaga. The curated collection of designs were chosen for their dramatic silhouettes, beautiful form and modern appeal.
Using the original sketches as source material, each design was transformed into a wearable and now, for the first time ever, avatars can dress in designs tailored for the metaverse. The selection includes, an iconic cape dress, signature evening wear and cocktail dresses.
Every piece is a testament to the creative genius of Cristóbal Balenciaga and further highlight the visionary qualities that solidified his name in fashion history.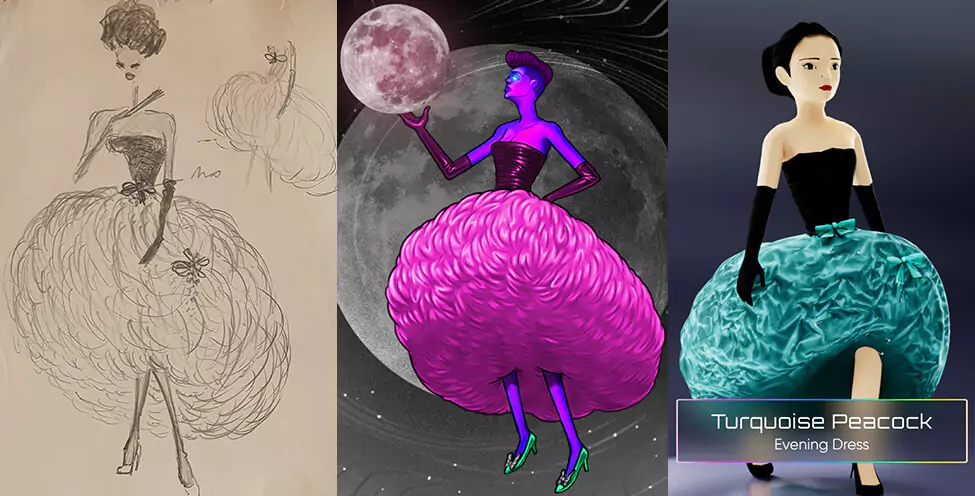 Finding A Future In The Past
In common with the To The Moon drop before it, New Code is born from the rich material provided by 9,000 never-before-seen sketches. The recently uncovered treasures are from the private collection of Lorenzo Riva, a couturier who was the Artistic Director of the Balenciaga Maison in the early 1980s.
Such is the rarity of its discovery that a portion of the collection was acquired by the Basque Government, where a curated selection will be on public exhibition at the Balenciaga Museum.
With anticipation and curiosity surrounding the unpublished designs, our partner Art Consulting has retained exclusive access to many crowning pieces. Stay tuned for more collections as we unveil them for their new future in Web3.