Concerts and NFT's Collide: How Artists Can Claim A Slice of the Crypto Pie
Concerts and NFT's Collide: How Artists Can Claim A Slice of the Crypto Pie
By: Mitch Hamilton — Founder and CPO at Animal Entertainment Group
Of all the unusual concepts and terms added to our vocabulary in 2021, NFT must have been the strangest one. Because aside from the record of ownership that can neither be edited nor deleted, you don't get much. No tangible asset to have and to hold, no war stories of the experience you had, not even the bragging rights of exclusive ownership and copyrights or such.
Before we get ahead of ourselves, let's first get our heads around what a Non-Fungible token is.
Fungible cryptocurrency is similar in a functional sense to the banknotes we spend every day, where one note can be replaced by the other. Non-Fungible cryptocurrency consists of digital tokens that are individual, unique, and unable to replace another Non-Fungible token. They operate on a Blockchain network and are a certificate of authenticity.
The great thing about NFTs is that being intangible; they can represent just about any form of content in the digital format. Be it a video, a painting, music, or a tweet. Because the role of an NFT is to award authenticity and form an immutable record of the ownership, their exclusivity can be a saving grace for fine arts.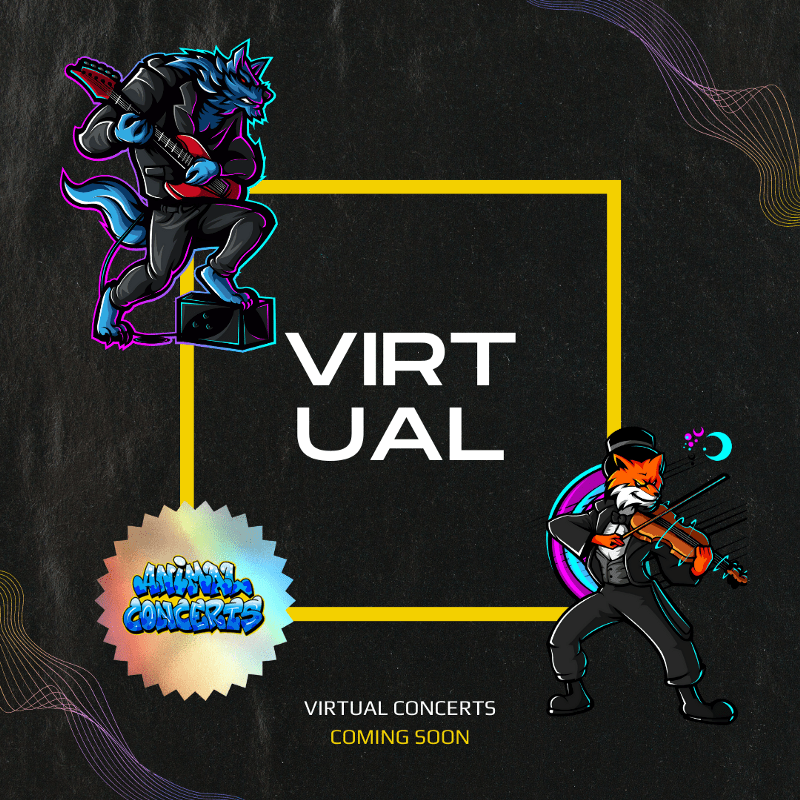 The band "Kings of Leon" recently created just such an NFT. The band released their album, "When You See Yourself," as a non-fungible token, the first band to music and cryptocurrency.
Imagine 20 years from now, instead of saving a piece of card stock with almost illegible printing, having a digital ticket represented as an NFT. Such a transformation has a paradigm shift for virtual concerts written all over it. What is more, you now have an opportunity not only to provide an everlasting certificate of authenticity for attending a show, you can also sell unlimited perks with genuine immortal records to mark the event as valuable and unique. A shift like that can disrupt the entire live event promotion model if the event promoters don't catch up to NFTs fast and pay special attention.
A Bit of History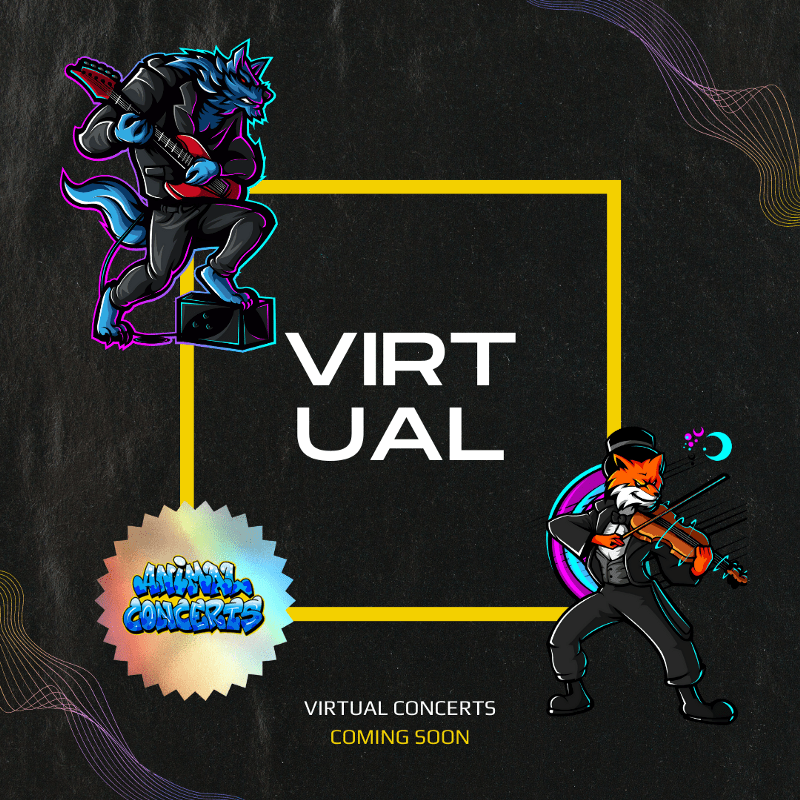 Revolutions are an excellent context for shifts and disruptions. During such a mini-revolution, a Parisian graffiti artist named Pascal Boyart created a mural that was inspired by Eugène Delacroix's masterpiece, "Liberty Leading the People." The mural that Boyart painted during the Parisian "yellow-jacket" protests in January of 2019 updated the Delacroix piece by replacing 19th-century French rebels (the ones that toppled King Charles X) with the "yellow-jacket" protesters.
Obviously, the Parisian authorities weren't pleased with Boyart's mural with the "liberty" theme, and the mural was painted over with gray paint.
Even though his mural is long gone, Boyart's ingenuity and entrepreneurial mind adapted the mural, and he minted a non-fungible token (NFT) version of the mural. Boyart divided the NFT into 100 pieces to make the mural more affordable and sold each one for 0.5 ETH. As he puts it, "you can't easily sell graffiti, and few street artists make Banksy-money" — but the mural was made immortal using an NFT to represent the artist's creation.
The Catch
Music production and marketing are incredibly money-intensive, requiring the record companies to pour millions to produce and then promote an artist, goes the argument of the Record companies. As the record companies and the streaming platforms have gotten fatter, they have irrevocably altered how a fan discovers new music and the artist that has produced it.
But, what if the upfront costs were entirely eliminated or borne by the community of music's fans rather than the record companies. In addition, what if certain perks that are usually consumed by the rich and the famous were to be sold as NFTs for an online live concert.
For example, during the Covid19 pandemic, a mega event called "TomorrowLand" was held by Belgian promoters. Artists that couldn't perform live performed online, selling over a million tickets at €20 each
Similarly, while the band "Kings of Leon" was the first to release an album as an NFT, the release included multiple NFTs as perks. The three different kinds of NFTs consisted of a special album package, live show perks, and the third features exclusive audiovisual art.
To top it off, for diehard fans, the NFT platform created 18 NFTs they called "golden tickets" The golden tickets allowed the fans to reserve actual front-row concert tickets at any of the band's concerts for the rest of their lives. To maintain rarity, the NFT minter auctioned off only 6 of the 18 NFT "golden tickets" and vaulted the remaining 12.
Two new ambitious projects are in the works by Animal Concerts (www.animalconcerts.com) and Animal NFT (Twitter @animalnftnet). We plan to go way beyond what Kings of Leon were able to accomplish and make it available to all artists. As the website states, "By adding merchandise and NFT's to the equation, we can elevate the possibilities for artists and their interaction with the community." They plan to host large-scale concerts for top artists, streaming online to an audience of millions around the world. Empowering the music industry to create new revenue streams through our online marketplace and cryptocurrency.​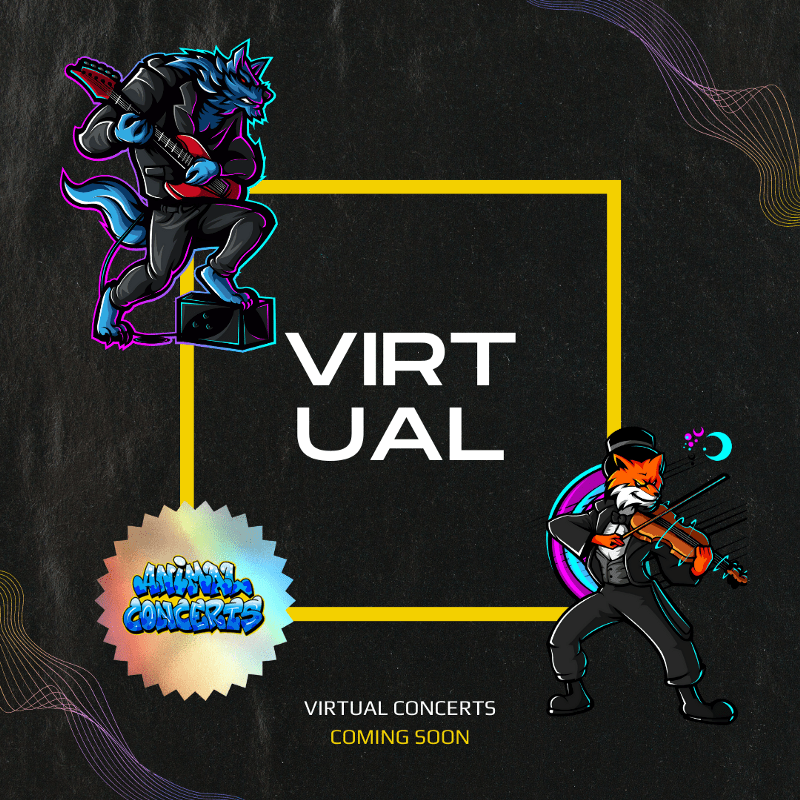 These developments will significantly help create our own unique ecosystem so that the delivery mechanism for emerging artists and record companies won't dictate what and how to produce and when and how to get introduced to their fans.
In conclusion, much remains to be developed and explored to propagate arts through combining concerts with the medium of blockchain. But it is an important task, as accomplishing it will set both the art and artists free from the grip of big money.
Animal Entertainment Group seeks to be a front-runner in this new and vibrant merge of industries.
Find out more: https://www.animalconcerts.com/