Why Do Millennials Love Concerts?
Why Do Millennials Love Concerts?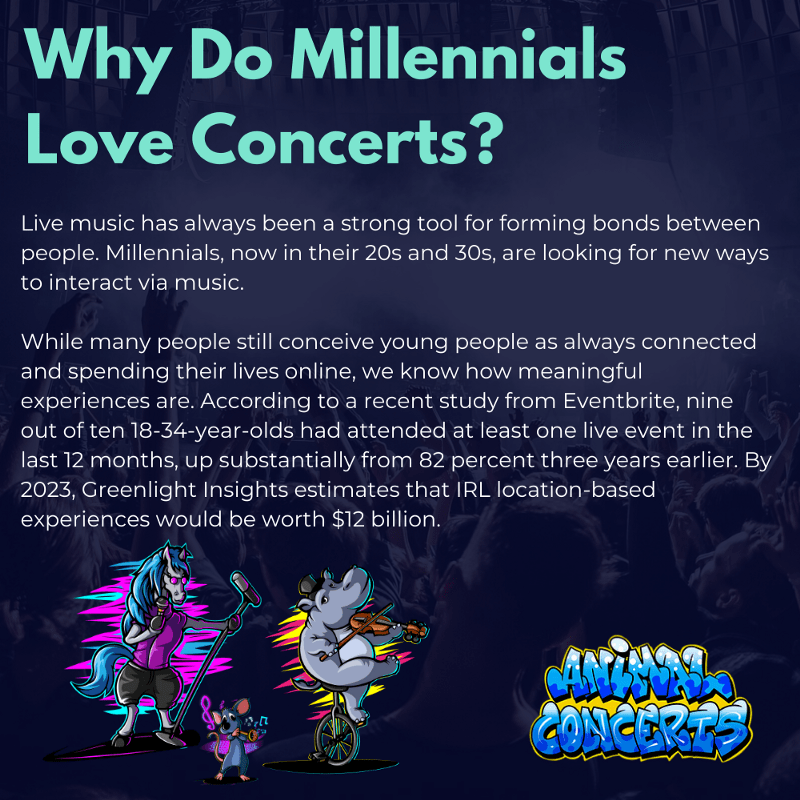 Live music has always been a strong tool for forming bonds between people. Millennials, now in their 20s and 30s, are looking for new ways to interact via music.
While many people still conceive young people as always connected and spending their lives online, we know how meaningful experiences are. According to a recent study from Eventbrite, nine out of ten 18–34-year-olds had attended at least one live event in the last 18 months, up substantially from 82 percent three years earlier. By 2023, Greenlight Insights estimates that IRL location-based experiences would be worth $12 billion.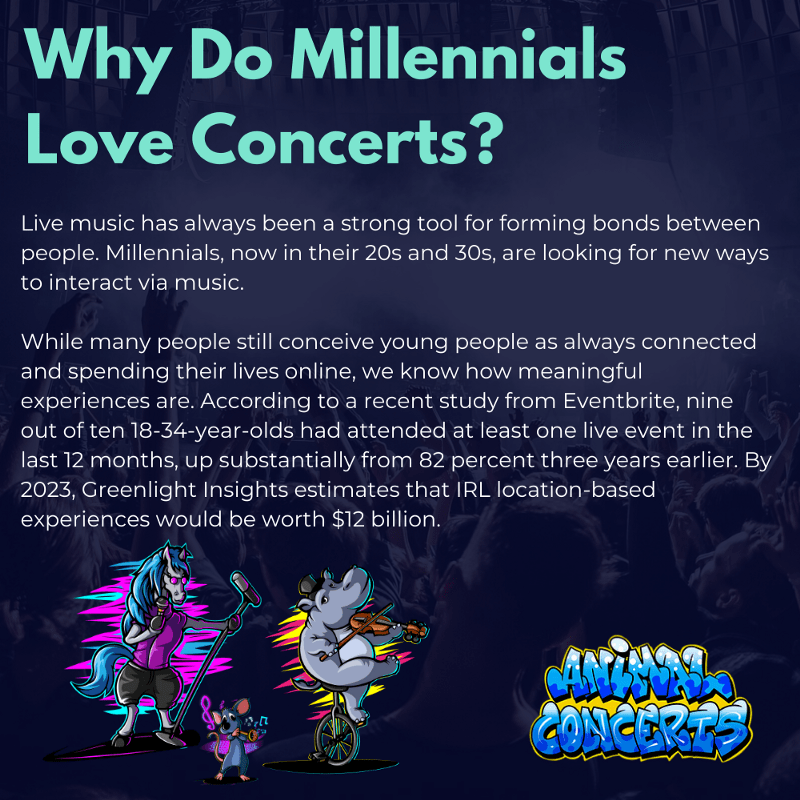 The overall discontent that Millennials and Gen Z have with the constant presence of cellphones, social media, and other devices/services consuming their time and attention is driving this growth. According to Eventbrite, nearly 80% of Millennials believe that attending live events helps them feel more connected to other people, the community, and the world. Three-quarters also believe that attending real events allows them to acquire insight beyond what they read online and allows them to have a greater impact.
While businesses are serving up interactive experiences of various kinds (sometimes with a side of sharable social moments) to cater to young customers' need for real-life moments, no live event truly grabs the Millennial heart like a music-themed event. Young people are usually constantly connected to the internet and listening to music. More than six out of seven 13–37-year-olds said music is an essential part of their life in a recent YPulse survey, and the majority claimed they listen to music all day and use music to change their mood. In fact, music is their most popular offline pastime (and has been for a few years running). However, although we know consumers love music, there is stiff competition for their event and experience spending.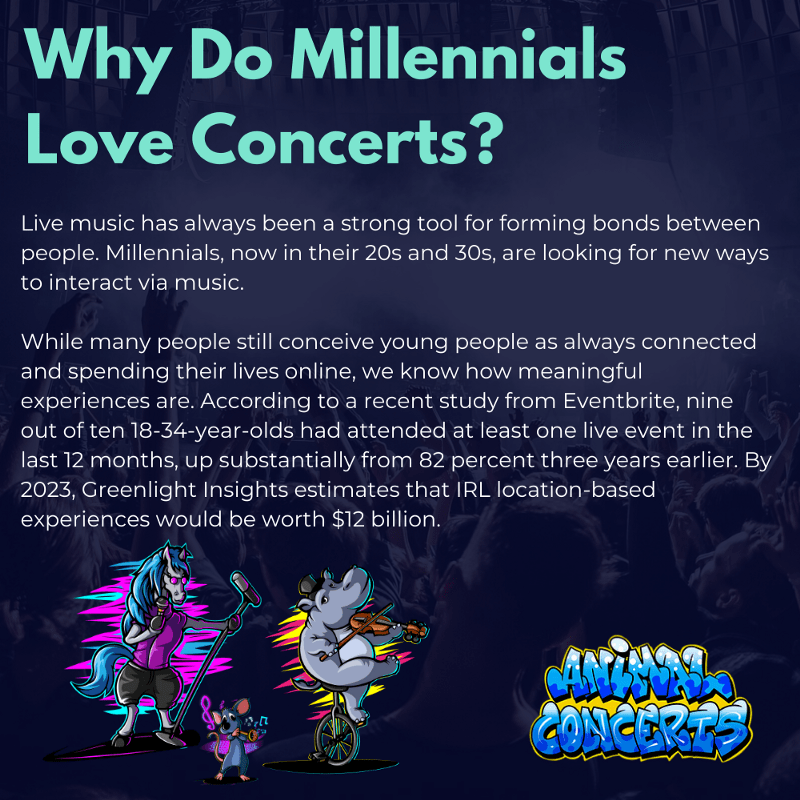 Three-quarters of those aged 13 to 37 say they like going to live music concerts.
Forget the stereotype of young people watching TV at home: 74% of 13–37-year-olds said they like watching live music, and 54% said they go to at least one live music event or festival each year. According to Nielsen, approximately 32 million people in the United States attend at least one music festival each year, with nearly half of them being Millennials. In fact, according to Eventbrite, 29 percent of Millennials visited a music event in the previous 18 months, up from just 17 percent in 2014.
So why do millennials choose to spend their money on experiences rather than material possessions, and how do concerts contribute to our sense of self-identity?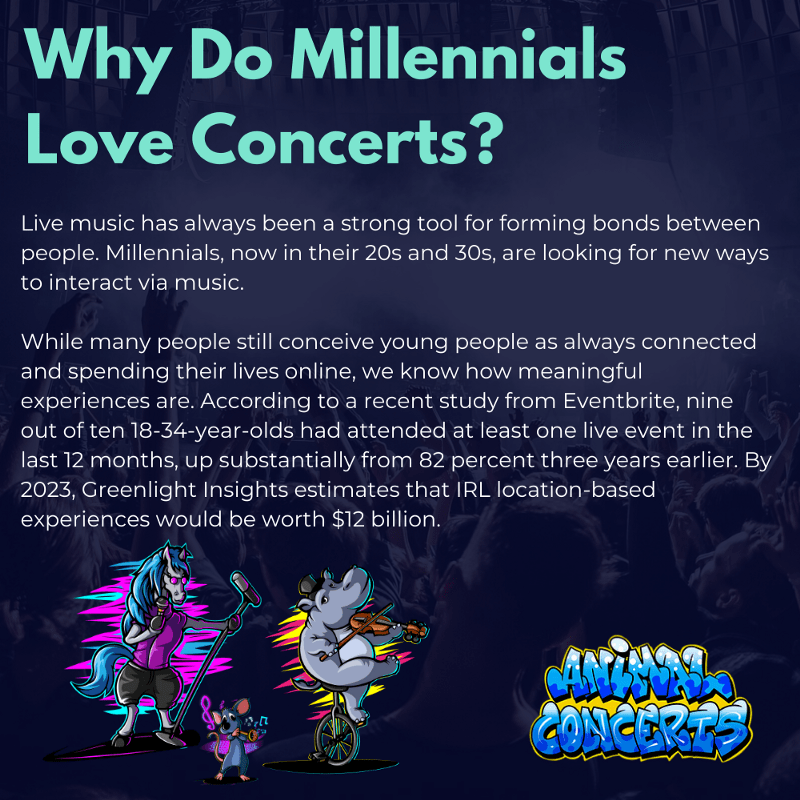 Our experiences help to define who we are and where we belong in the world.
If you're a Gen-Xer, you may remember those sepia-toned pictures of your parents standing in front of their first vehicle in the driveway. Their possessions were a source of pride and a sign of their individuality. Those same polaroids are now replaced with selfies from the front row of a performance or social highlight reels from foreign trips. We are no longer judging ourselves based on particular life milestones like purchasing a vehicle or a home. These no longer determine who we are; instead, it is our life experiences that do. Instead, we're searching for ways to enhance our lives by spending time with friends and engaging in activities that we love.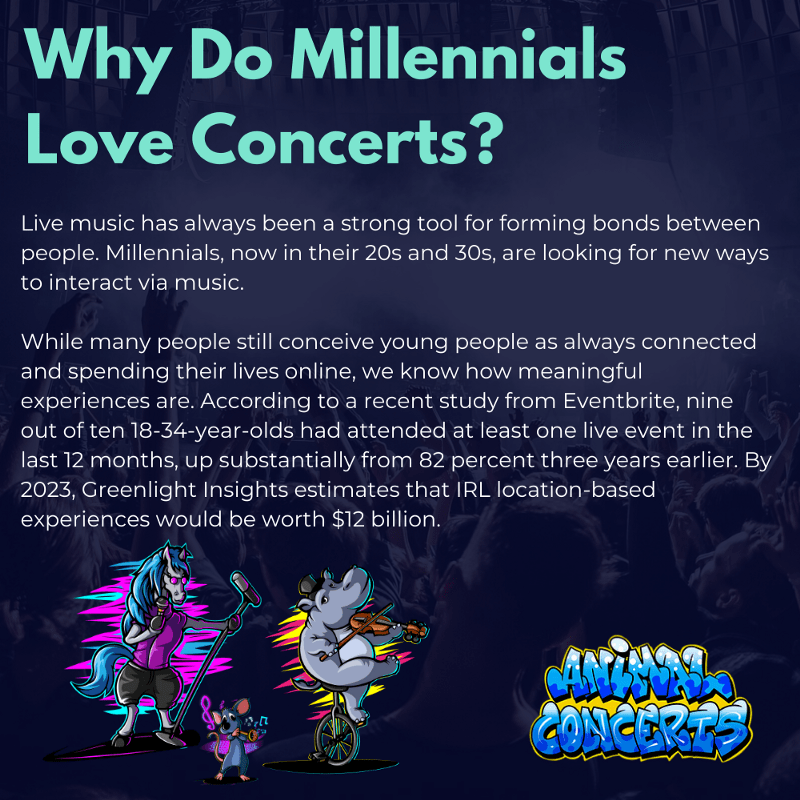 Our personal values have changed. The way we share those values has also changed.
The majority of us are continuously linked to social media, scrolling, or posting. The ideal social capital is pictures, stories, and snaps, and the hunt for "likes" and followers necessitates a continuous supply of fresh content.
More than 52% of millennials and 59% of Gen Z'ers (those born between 1997 and 2010) attend live concerts to have something to post on social media. (Generation X is not exempt — they make up 39%)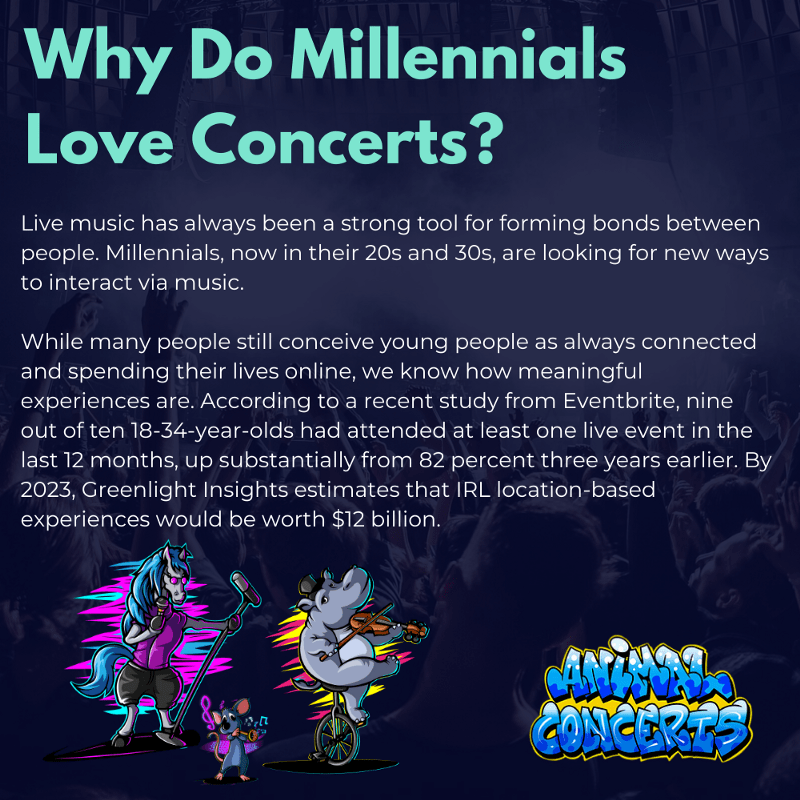 Content gold is instagrammable photos from festivals, vacations, and concerts. People in today's society will seek out experiences to have something to share on social media. The market is driven by the necessity to discover these kinds of events, and there is a tremendous demand for live experiences.
That's why event organizers have such a lucrative market — to feed a youth hungry for likes. Attending concerts, fortunately, provides a slew of advantages for everyone. This emphasizes our inherent need to connect. We seek out live events not just to interact with our online communities but also to meet people in person.
Come and check us out at www.animalconcerts.com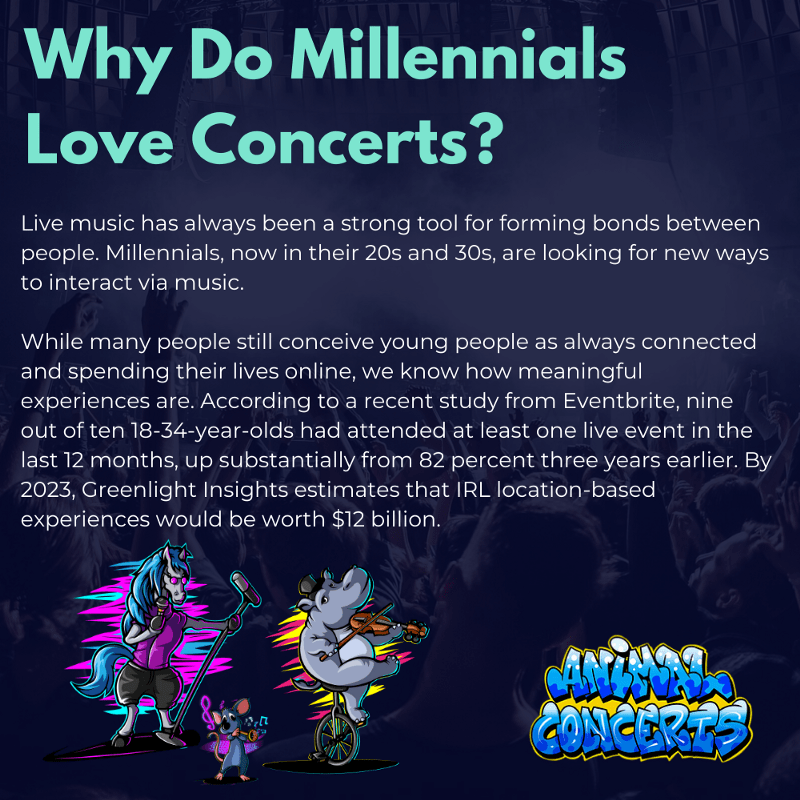 Follow us on Social Media
Instagram: @animalconcertsofficial
Twitter: @animalconcerts
LinkedIn: AnimalConcerts
Reddit: Animalconcerts
More Medium: Articles