We have assembled a strong team of executives from diverse backgrounds to turn this vision into a reality.
Made up of Executives from Technology, Software Development & Blockchain, Banking & Hedge funds, Media & Retail, we have a highly ambitious and driven team who will work together to bring blockchain to the music & entertainment industry in a way that the world has never seen before.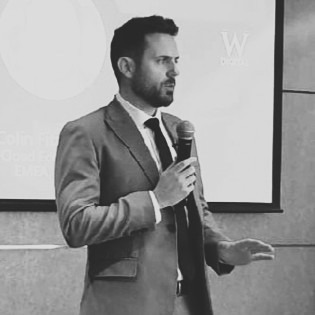 Colin Fitzpatrick
Founder and Chief Executive Officer
Colin is a 20 year veteran of the tech industry having a distinguished career working for companies such as Oracle, Salesforce, HubSpot and Dell, in roles spanning Sales, Marketing, Programs & Management. He has a real passion for people, leading teams and working with high growth businesses. Originally from Ireland but now living in Dubai, Colin has always had a keen interest in the technology space, but has been fascinated by the Crypto space since he first became a Crypto convert in 2015. His other main passion is Music, having been a DJ and club-night organiser for many years - Colin has fantastic energy and enthusiasm with everything he does.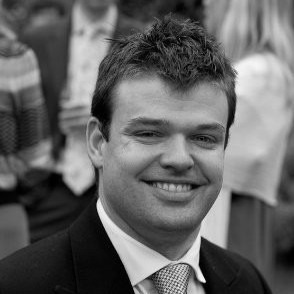 Neil Batchelor
Chief Operating Officer
Strategic, self-aware and commercially-oriented leader with 20 years capital markets, with 7 years in the digital assets and blockchain technology scene pioneering and driving growth across 58 multinational markets within trading, asset tokenisation and custody. Neil has forged a consistent track- record in building highly efficient, process driven, highly specialised client service centric organisations with an innovative and differentiating vision. Neil has advised and lead early stage ventures such as Bilendo and OptioPay. As well as later stage ventures such as Iowoca, PayKey and Open Legacy.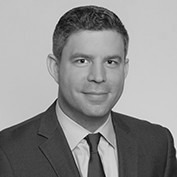 Kurt Uhler
Launch Advisor
Kurt Uhler is a Managing Director in the Los Angeles office and part of the Real Estate Advisory Group at Duff & Phelps. Kurt performs valuation and consulting assignments for REITs (publicly traded, public non-traded and private), private real estate companies, corporate clients, pension funds, private equity firms and hedge funds. Kurt has over 13 years of experience and has been with Duff & Phelps since 2007. He is an industry leader in performing valuations for financial reporting purposes such as purchase price allocations (ASC 805), net asset value (NAV) calculations, goodwill impairment testing and above/below-market leasehold analysis. He also routinely completes due diligence appraisals, market feasibility studies, fairness opinions, debt valuation, appraisal review and consulting assignments.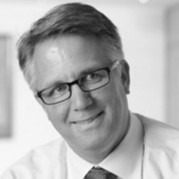 Jeff Lombardi
Equity Shareholder and Investor Relations
Ex-global head of private wealth for Citibank, Jeff has built and led numerous startups within large global financial institutions. He has a broad range of investment experience in both asset and wealth management. He has built a venture program at Alex. Brown, A global discretionary platform for Citibank's Private Bank raising and managing over 9B in AUM and built Itau's International Asset Management for offshore investing for Brazilian clients. Jeff has advised and managed assets for some of the largest private bank clients throughout the globe. Currently he is partner in at Silk Bridge Partners a private equity firm investing in SouthEast Asia focused primarily on Media and Fintech.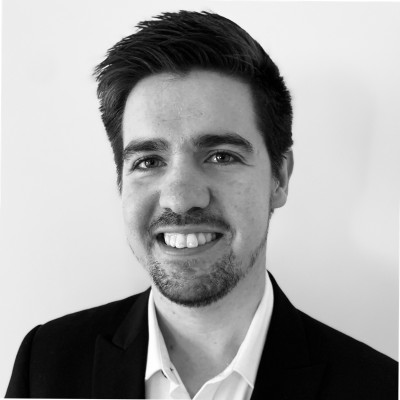 Mitch Hamilton
Co-Founder
Mitch is a member of the Blockchain Council and is finalising an accreditation as a Certified Blockchain Professional with EC-Council. He utilises his years of research in crypto and relationships in blockchain to establish the product suite and vision. Two time winner of Australian Long Tan Leadership Award, Mitch started a successful crypto coaching and consulting business and is plugged in to all aspects of the Crypto markets. Mitch has experience leading teams, technology and brings a proven track record of providing direction and control for the execution of strategic goals, as well as directly overseeing operations. He has a real passion for people and helping teams succeed to their best abilities.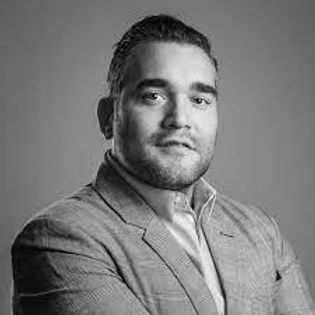 Joe Deobald
Director of Blockchain Solutions
Winner of the "40 under 40 " prize from Business in Vancouver, regular Forbes Contributor, and Blockchain veteran, Joe is an experienced entrepreneur with two successful exit's under his belt and has also worked with TedX . Joe has consulted for dozens of successful blockchain projects and has been running his own very successful creative agency, now coming on board with Animal to lend us his experience to help us drive froward.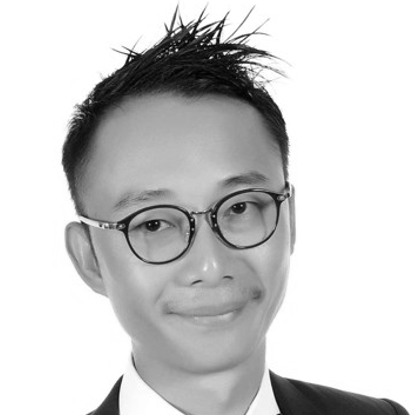 Peter Tsang
Head of Investor Relations
Peter co-founded and acted as strategic thought leader for a virtual multi-family office with asset under management in excess of US$600M. Having established and executed investment decisions across global asset classes particularly stock, private equity, venture capital, blockchain and cryptocurrency, Peter has over 15 years of financial and operational experience from both private and public companies. He has invested in 4 fast-growing, early and growth stage tech companies (Applicaster, Guesty, Bizzabo and Similarweb), resulting 1 IPO. He also advises hedge funds, family offices and institutional investors to manage and trade physical art as a digital form of ownership certificate (NFT).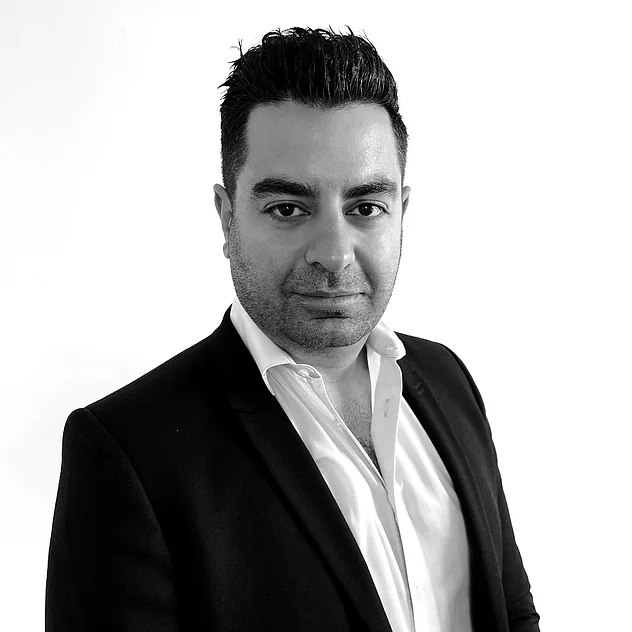 Ali Homayouni
Director of Investor Relations
Ali Homayouni, based in London. Ali served as the Executive Director of Global Retail Advisors, a global real estate company in New York. Previously, he worked at BlackRock as Vice President in London and New York. BlackRock is the world's largest asset manager, with $8.67 trillion in assets under management as of January 2021. Prior to that, he worked in a large hedge fund in UK. With a career spanning over 15+ years in developing and directing sales strategies in commercial real estate industry, where he was listed at NY's top commercial real estate broker in the New York Times. Ali is an experienced salesperson with a proven track record in deal and revenue generation, relationship management and communication. Ali has a passion for blockchain technologies, digital assets and working with early-stage startups focused on transforming financial services for the better.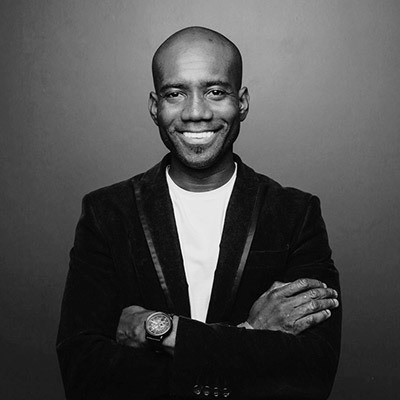 Dalton Grant
Head of Staff
Dalton is driven by a strong passion for workability, sustainability and extraordinary relationships. He thrives on thinking outside the box and creating partnerships to support the exponential growth of crypto start-ups. In 2010, Dalton began an obsession with mining bitcoin that led to a desire to understand blockchain technologies and crypto currencies. Dalton is highly skilled in creating partnerships at the leading edge of emerging technologies. He is excited for the future of blockchain technology and the freedom it will create for all people.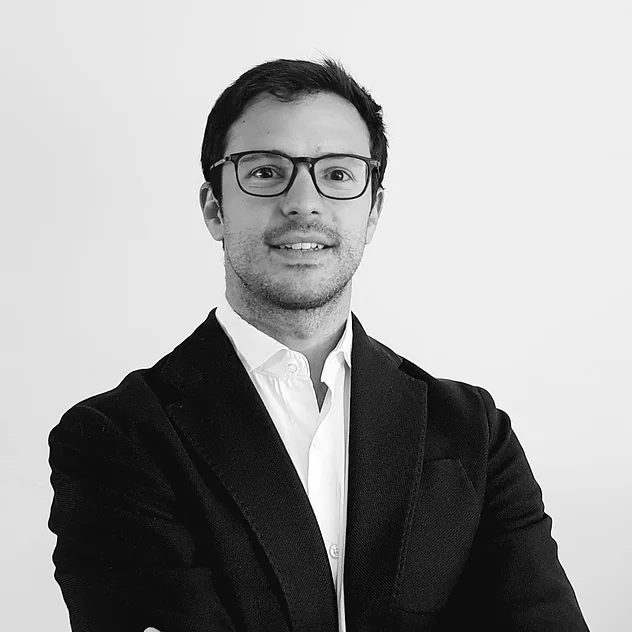 Alfonso Mena
Chief Financial Officer
Seasoned Finance Director with experience at Board Level in the area of Integrated Risk Management, Data Analytics, blockchain and crypto projects. Alfonzo possesses wide experience in closing multi-million dollar deals with government agencies, large financial, insurance companies and telcos in Singapore, Vietnam, Philippines, Malaysia, UAE and India. ​​ He has led partnership engagements with industry-leading software platform companies based out of USA, Canada and the United Kingdom to maintain leadership in the Integrated Risk Management, Data Privacy, blockchain and machine learning industries.
We are growing and need great people to join us for this journey. Check out our open positions.