With declining album sales, the increase in streaming and limited touring capacity, artists' revenues have been declining sharply, yet fans are starved for interaction and are looking for a more personal connection with their beloved musicians.
Events globally are moving online – especially in the last year. The Belgian mega rave Tomorrowland went online in 2020 and sold over 1 Million tickets. People threw parties in their houses, invited their friends and partied like they were there. This is now becoming mainstream and the potential here is enormous.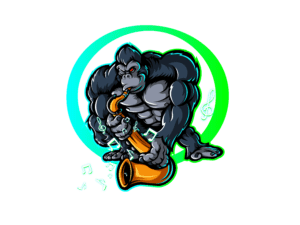 We will host concerts for big name artists and stream it online to an almost limitless audience globally. We are creating brand new revenue streams for artists, and new and interesting ways for fans to interact with them – bringing artists and fans together we are solving the problem from both sides. We already have agreements with several household name artists for concerts later in the year, with many more Tier 1 bands and DJ's under negotiation. 
A big artist can easily sell 100,000 tickets for a venue in just one city – opening this up to the entire world via online streaming – we can sell millions. Once we have an active community of millions, the potential for additional revenue streams in advertising, promotion and partnerships is massive. We can have Superbowl style sponsors, partner with entertainment or crypto companies, and we already have lines of additional merchandising in the works. Even the data we can collect via optional surveys in exchange for free tokens, is incredibly valuable from this most desirable demographic.
Every band has an army of fanatical followers we can bring to our community. We will have entire lines of merchandising for each artist and sell VIP tickets to the intimate venues where the concerts are performed, and we can produce and sell collections of NFT's on the artists behalf. GenZ are used to buying digital assets like in-game spending. Many kids today prefer to spend money on digital assets rather than purchasing physical goods themselves. We can sell them a T-Shirt from a concert, and then they can wear this T-shirt on their Avatar in their favourite game.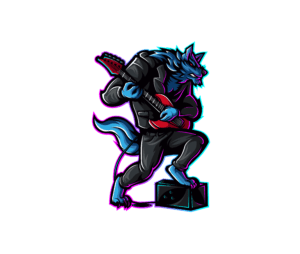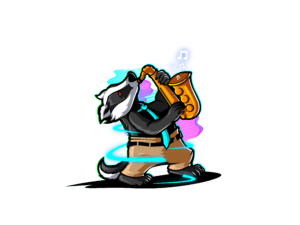 AN UNPARALLELED EXPERIENCE
We will bring artists and their fans closers together on our platform creating new and innovative experiences and opportunities to trade. We are also going to incorporate Virtual Reality into our concerts by putting several 360 Degree cameras on stage, the viewer can use a VR headset to get a truly immersive experience like they are on stage with the band, but from their own living room. 
Our Animal token will be the Digital Currency for our ecosystem where people can buy concert tickets, merchandise, NFT's and other products right from the app. It will also be the currency for when our sponsors and partners want to do business with us, thus solidifying real token utility in the long term. 
Our contracts with the artists include many social posts on Instagram/Facebook/Twitter mentioning us – some of these artists have 20 million+ followers. We are aiming to have the biggest social following of any cryptocurrency – as no other coin has the mainstream reach we will have by using big name celebrities as our marketing arm. We will also sell tickets via Ticketmaster, Eventbrite and Resident Advisor, ensuring fans who follow their favourite artist on these platforms, will be notified about a concert  but not just in one city – but all around the world.
We have built a very solid team of experienced experts and entrepreneurs from industries like technology, finance, real estate and media – but also experienced bookers in the music industry – coupled with experts on blockchain and NFT's to help us achieve our goals and roadmap. We are working hard building the plan for the concerts, the technology, marketing & promotion and we will work tirelessly to make our vision become a reality. We have some significant targets and goals but we have the team, the energy and the ambition to make it happen.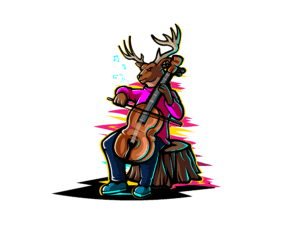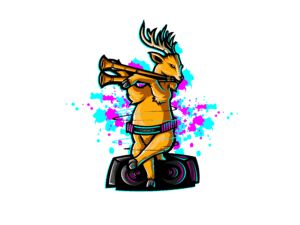 We want to raise a significant sum to build the world's best concert streaming and NFT platform, book dozens more tier 1 bands and musicians, do world class marketing and PR, and become the first ever household name company in the space.
Our budget includes significant spend to be listed on tier 1 exchanges, and between the close of the Token Sale, we will be booking dozens more artists and then start a large scale marketing campaign with the bands, exchanges and influencers prior to the tokens becoming available to strengthen demand before the token launch.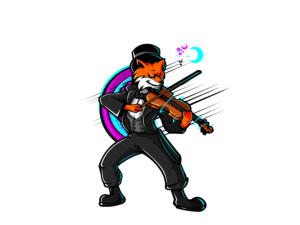 Animal Concerts shows incredible promise on a multitude of fronts: Revenue from ticket sales, Advertising, Promotion & Merchandising, and even NFT's but also with real token utility across the entire ecosystem. Household name artists will be promoting us to our fans helping us get exposure to the masses quickly like no other Cryptocurrency. With many more avenues for additional revenue potential in video games, art and in person concerts – we are incredibly excited about the phenomenal possibilities of this project. If you believe in our vision and want to be part of our journey from the beginning as a partner or by purchasing our Token Sale tokens, please get in touch to schedule a call – and we look forward to having you with us on this very exciting journey.