April has been a busy month in the Animal world. From new partnerships, to our long awaited TGE; the launch of three successful staking pools; Animal brought the music to NFT LA; not to mention the premiere of Animal's first ever music video, 'A Hard Working Man' presented by the Avila Brothers, feat. Billy Ray Cyrus and Snoop Dogg.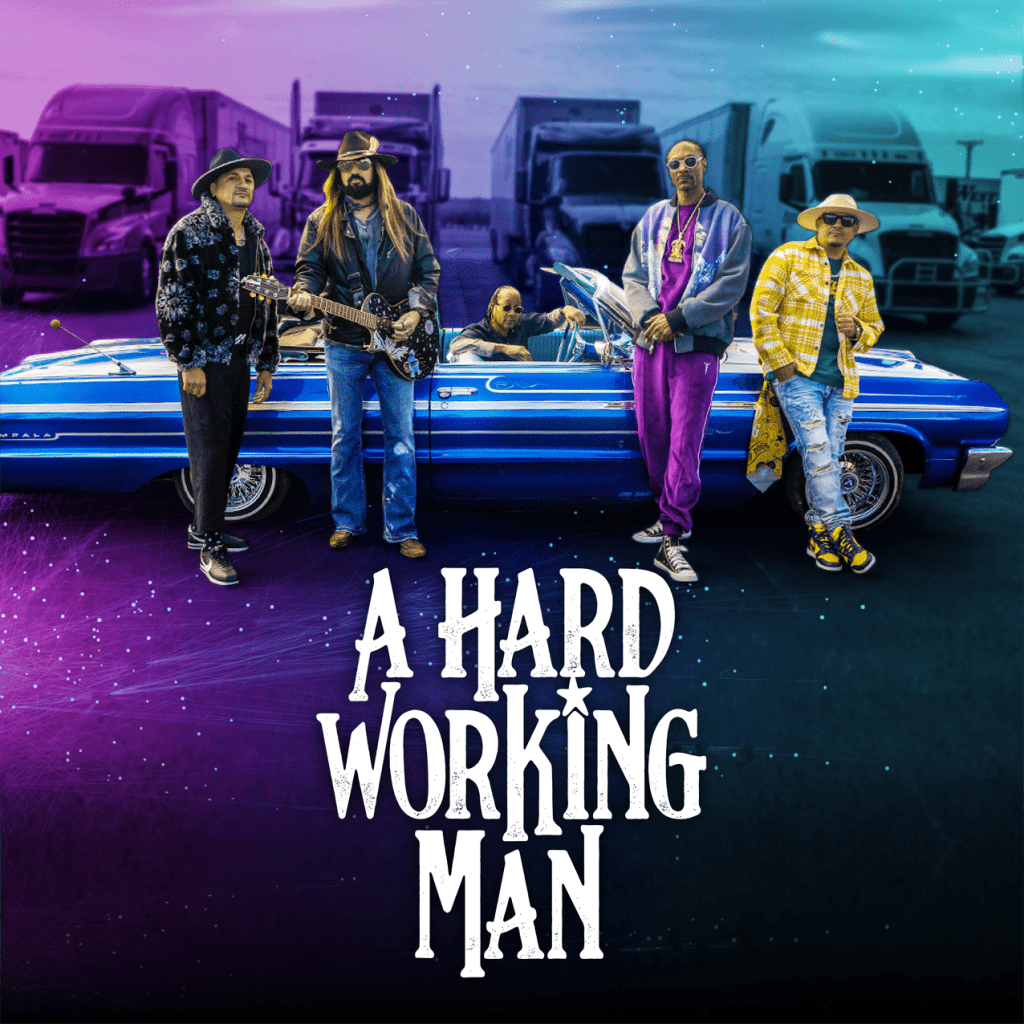 In case you haven't heard, Animal Concerts are executive producers on the new hit song 'A Hard Working Man' which premiered on April 29th, already clocking up
150k views on Youtube
Animal owns perpetual rights to the song and are currently working on a massive NFT drop with the artists involved.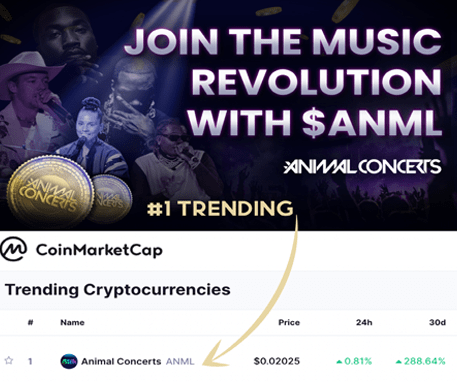 The ANML token launched on two tier-one exchanges – Huobi and Gate on 29th of March. One month on, the token can be found on 7 CEX and DEX, including Bitmart, Pancakeswap, Uniswap, Apeswap, MEXC and AscendEx. During April, ANML trended #1 on CoinMarketCap for 4 consecutive days, and appeared in the top five highest gainers.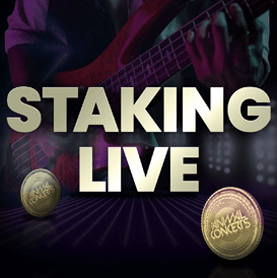 While our original "Animal Cadets" and "Animal Soldiers" staking pools have officially closed, our "
Animal Warriors"
staking pool is open for a few more hours! In this final staking pool, users can enjoy 120% APR for its 15-month time period, and may stake ANML at a minimum of 16,000 and a maximum of 120,000 tokens.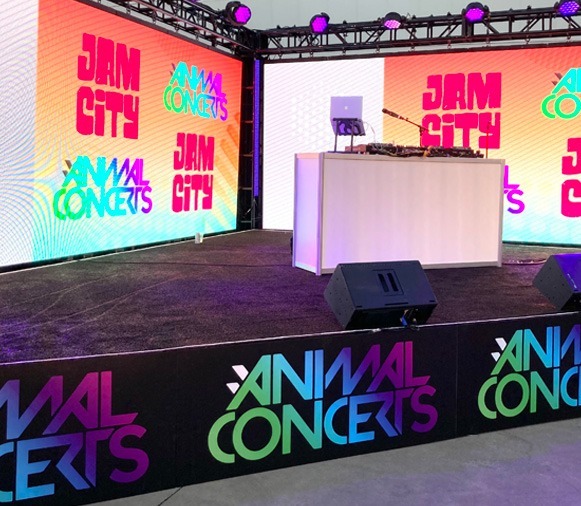 Animal Concerts are delighted to have hosted the legendary rapper, Nelly, and three-time Grammy Award-winning record producer/DJ Paul Oakenfold at the first ever NFT LA. We LOVE building new relationships with A-list artists. More to come!
Animal Concerts in the Press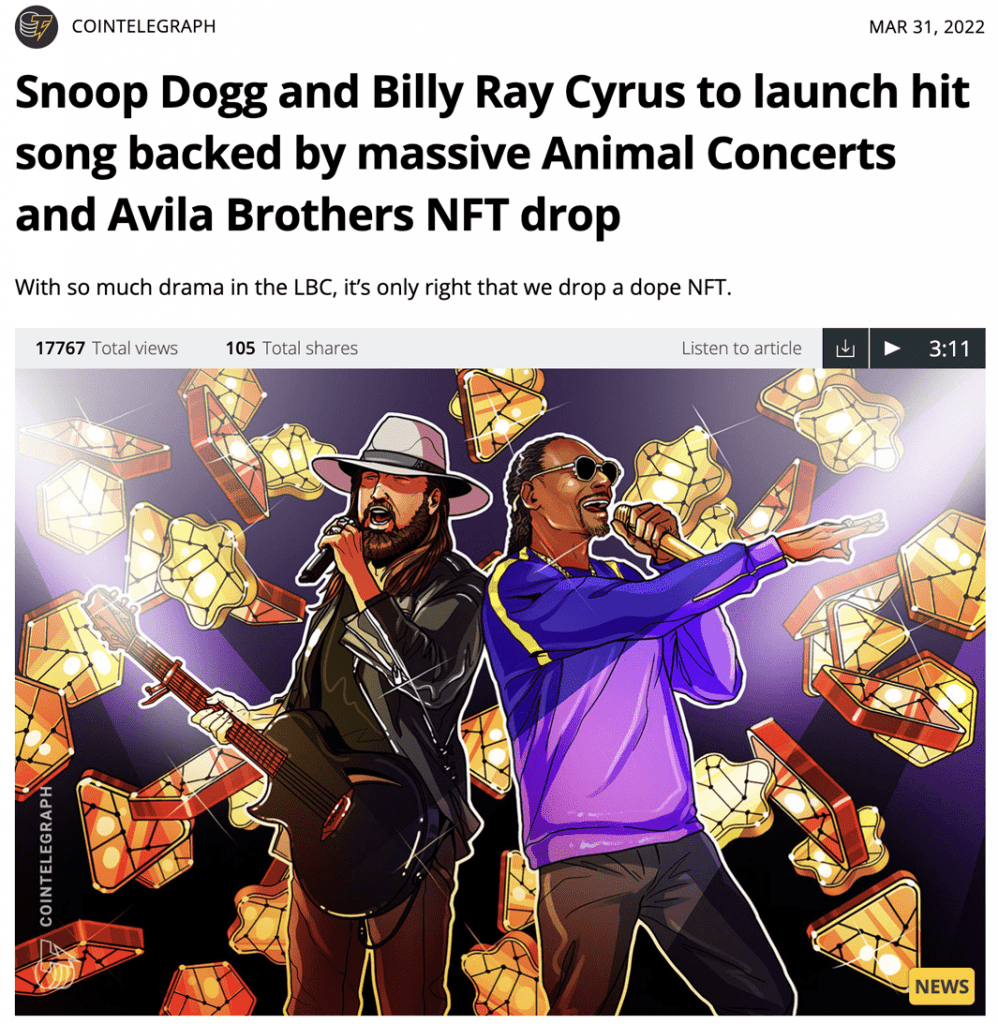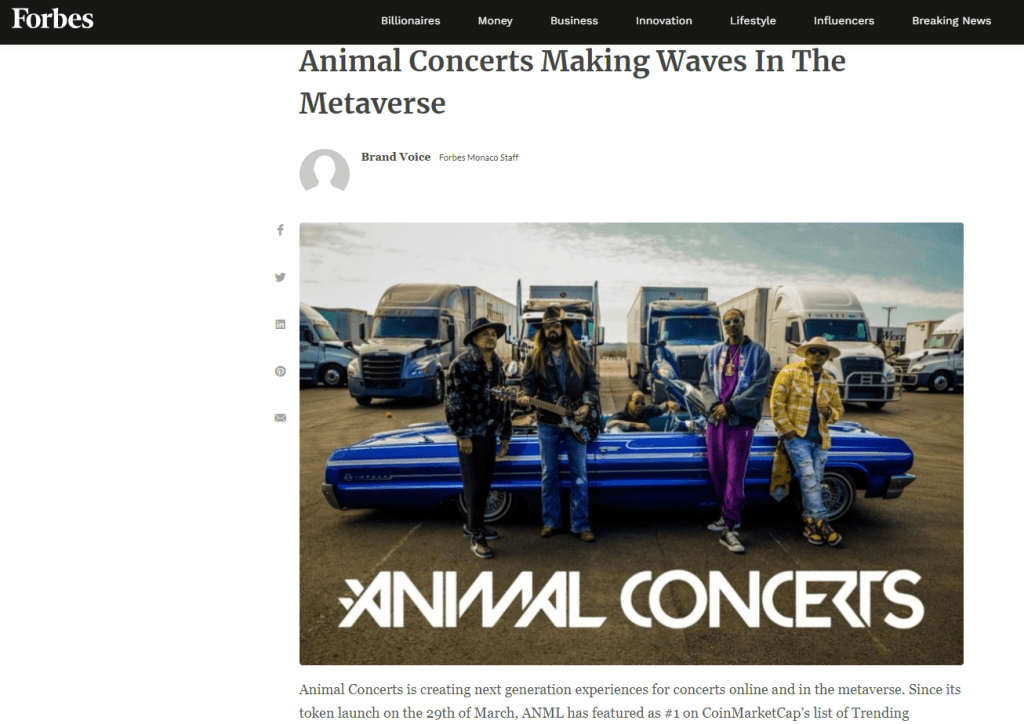 While the crypto industry has momentarily slowed down, Animal Concerts is moving faster than ever. With several NFT drops in the making, including A Hard Working Man; our own Animal NFT; and an upcoming drop with a 9-time Grammy award-winning artist who we'll be announcing very soon…
In addition to these A-lister NFT drops, Animal is hard at work building our own Metaverse. We cannot wait to show you a sneak peek inside! Stay tuned.
Lastly, a big THANK YOU to our loyal community. Without you, there would be no Animal Concerts. We're in this together. Let's make magic.
From the entire Animal Concerts team.
***** Sign up to our
Newsletter
to be the first to get these updates straight to your mailbox.